Mission
InSEA ART Education VISUAL Journal IMAG intends to provide a visual platform, which, in line with the constitution of InSEA, will help foster international cooperation and understanding, and promote creative activity in art through sharing experiences, improving practices, and strengthening the position of art in all educational settings. IMAG is an international, online, Open Access and peer-reviewed e-publication for the identification, publication and dissemination of art education theories and practices through visual methods and media.
Editorial information
2021-2023
Principal Editors: Gabriella PATAKY, Maho SATO, Jonathan SILVERMAN
Graphic Designer: Viola REKVÉNYI
REVIEWERS TEAM 2021-2022
Rachel Mason,Kevin Hsieh, Steve Willis, Li-Yan Wang, Graham Nash, Susan Coles, Allan Richards, Glen Coutts, Samia Elsheikh, Sandrine Han, Martina Paatela-Nieminen, Jo Chiung Hua Chen, Merna Meyer, Teresa Eça, Amanda Alexander, Judit Skaliczki, Peter Vietgen, Laura Worsley
2018-2020 Principal Editors:Teresa Eça, Angela Saldanha; Bernardette Thomas
2014-2017 Principal Editors:Teresa Eça; Angela Saldanha; Ana Barbero; Glen Coutts
Editorial Board (2014-2020) (Reviewers): Martina Paatela- Niemenen (Faculty of Educational Sciences; University of Helsinki Finland); Rachel Mason (Roehampton University; UK) ; Li-Yan Yang (National Changhua University of Education, Taiwan); Kevin Hsieh (Georgia State University, USA); Fernando Miranda (Faculty of Fine Arts, Montevideo Uruguay); Jo Chiung Hua Chen (Normal University of Taiwan): Allan Richards (University of Kentucky, USA); Rita Irwin (University of British Columbia, Canada), SamIa Elsheik (Helwan University, Egypt); Mousumi De (Indiana University, USA); Steve Willis (Missouri State University); Manisha Sharma ( University of Arizona, USA); Sandrine Han (University of British Columbia, Canada); Mohammed Al-Amri (College of Education, Sultan Qaboos University, Oman); Maho Sato (Faculty of Education, Chiba University, Japan); Gabriella Pataky (Elte University, Hungary); Susan Coles ( NSEAD, UK); Graham Nash (Australia); Christiana Afrikaner (Senior Education Officer with the Ministry of Education, Arts and Culture, Namibia); Merna Meyer (North-West University, South Africa); Teresa Eça (CIAC, Portugal); Angela Saldanha (CIAC, Portugal).
ISSN 2414-3332
Address; InSEA Publications, Quinta da Cruz. Estrada de São Salvador, 3510-784 São Salvador, Viseu Portugal
Email: [imag-editor@insea.org ]
Language: Mainly English, content in other languages might be included. Abstracts must be in English and in the original language
Editorial Procedures:
PEER REVIEW GUIDELINES FOR SUBMISSIONS TO IMAG
INFORMATION FOR EDITORIAL REVIEW PROCESS
The IMAG Editorial Board evaluates the quality of submitted papers using the peer review process, an integral part of publishing. The final response to authors is supervised by the principal co-editors (or a guest editor), based on preliminary editorial evaluation and reviewer's comments. The principal co-editors are responsible for delegating tasks to editorial members, managing submission, peer review process, and final decision for each manuscript.
All papers submitted are subject to peer review. The papers are evaluated by members of the editorial board and refereed within one month (average time for review; might varying from 1 to three months). Upon acceptance the papers are published online within 3 to six months.
Each IMAG issue is a collaborative project between editors and authors: the graphic editor can edit figures, change the image sequence, and choose a layout different from that which is proposed by the authors. Manuscripts submitted to IMAG will be considered for publication with the understanding that the same work has not been published and is not under consideration for publication elsewhere. The authors should ensure that they have written entirely original work with appropriately cited works of other authors used in the paper. The corresponding author should ensure that all co-authors have seen and approved the final version of the paper and have agreed to its submission for publication. When an author discovers a significant error or inaccuracy in his/her own published work, it is the author's obligation to notify the publisher and cooperate with the editor to retract or correct the paper. When a reader discovers a significant error or inaccuracy in a paper or book published by InSEA, or have any other complaint about editorial content (plagiarism, self-plagiarism, data fabrication and falsification, simultaneous submissions, duplicate publication, overlapping publications, redundant publications, selective reporting, misleading reporting, improper author contribution or attribution, gift authorship, citation manipulation, impact factor manipulation, index/influence measure manipulation, undeclared/fake financial support for publication, undisclosed conflicts of interest, etc.), he/she should make a complaint by e-mail to: secretary.insea[at]gmail.com.
Policy of screening for plagiarism: Papers submitted to IMAG will be screened for plagiarism using plagiarism detection tools. IMAG will immediately reject papers leading to plagiarism or self-plagiarism.
The views expressed in each issue of IMAG are those of the authors and do not necessarily reflect the view of the Society of any of our Boards. InSEA takes no moral or legal responsibility for the content of papers hosted in this section which is intended solely as a service to our members.
IMAG is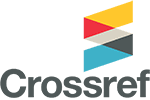 indexed in: Julkaisufoorumi - tsv.fi (www.tsv.fi) . 1IMAG number 82364-level 1
The Journal digital archiving policy complies with PMC/Europe PMC/PMC Canada.
InSEA is a member of Crossref- IMAG complies with Crossref digital archive policy.
Call for contributions
IMAG principal co-editors invite InSEA members to submit visual essays that reflect art educational practice, research and teaching in formal and informal contexts and is relevant to the larger worldwide community of art educators. The principal co-editors welcome experimental and alternative modes of art education. Visual essays need to include images and a text (maximum of 1000 words).
PLEASE NOTE: The opportunity to publish is a membership benefit and InSEA does not charge an Article Processing Fee. However, potential editors, authors, practitioners should note that if a manuscript is accepted for publication, the authors must be, or agree to become, InSEA members.
CALL FOR NEXT ISSUE #13
Theme: Climate Literacy through Art
Climate Literacy through Art
The recent United Nations climate-change summit in Glasgow is one more reminder of how as a global society we need to turn ideas into action as we encounter global warming. With an increased emphasis to bring climate literacy into schools, art educators can play a key role in helping students address the critical environmental challenge. Although there are many artworks that demonstrate ecological destruction that includes the overuse of fossil fuels, deforesting, and mining we are interested in visual essays from art educators who inspire hope and resilience to assure and restore the health of our planet. In short, IMAG #13 is inviting visual essays that respond to the following questions: How might art projects in schools, museums, community, and studios enhance perception, aesthetic encountering, and ecological interdependence that would contribute to a global effort on climate literacy? How might young artists use their literacy to engage in the global "action" needed? The quartet, the principal co-editors of IMAG, particularly encourage art educators of children ages 3-18 to submit visual essays. Submission Guidelines can be found on the InSEA website: (go to publications, IMAG, guidelines for authors). Deadline for submissions is Monday, January 17th (2022) and they can be sent to InSEAiMAG[at]gmail.com
Best regards from the IMAG Quartet::
Gabriella Pataky, Jonathan Silverman, Maho Sato and Viola Rekvenyi